Warning
: preg_match(): Compilation failed: invalid range in character class at offset 4 in
/homepages/7/d584363086/htdocs/app585106049/wp-content/plugins/lightbox-plus/classes/shd.class.php
on line
1384
Warning
: preg_match(): Compilation failed: invalid range in character class at offset 4 in
/homepages/7/d584363086/htdocs/app585106049/wp-content/plugins/lightbox-plus/classes/shd.class.php
on line
1384
Warning
: preg_match(): Compilation failed: invalid range in character class at offset 4 in
/homepages/7/d584363086/htdocs/app585106049/wp-content/plugins/lightbox-plus/classes/shd.class.php
on line
1384
Warning
: preg_match(): Compilation failed: invalid range in character class at offset 4 in
/homepages/7/d584363086/htdocs/app585106049/wp-content/plugins/lightbox-plus/classes/shd.class.php
on line
1384
Warning
: preg_match(): Compilation failed: invalid range in character class at offset 4 in
/homepages/7/d584363086/htdocs/app585106049/wp-content/plugins/lightbox-plus/classes/shd.class.php
on line
1384
Warning
: preg_match(): Compilation failed: invalid range in character class at offset 4 in
/homepages/7/d584363086/htdocs/app585106049/wp-content/plugins/lightbox-plus/classes/shd.class.php
on line
1384
Warning
: preg_match(): Compilation failed: invalid range in character class at offset 4 in
/homepages/7/d584363086/htdocs/app585106049/wp-content/plugins/lightbox-plus/classes/shd.class.php
on line
1384
Warning
: preg_match(): Compilation failed: invalid range in character class at offset 4 in
/homepages/7/d584363086/htdocs/app585106049/wp-content/plugins/lightbox-plus/classes/shd.class.php
on line
1384
Warning
: preg_match(): Compilation failed: invalid range in character class at offset 4 in
/homepages/7/d584363086/htdocs/app585106049/wp-content/plugins/lightbox-plus/classes/shd.class.php
on line
1384
Warning
: preg_match(): Compilation failed: invalid range in character class at offset 4 in
/homepages/7/d584363086/htdocs/app585106049/wp-content/plugins/lightbox-plus/classes/shd.class.php
on line
1384
Warning
: preg_match(): Compilation failed: invalid range in character class at offset 4 in
/homepages/7/d584363086/htdocs/app585106049/wp-content/plugins/lightbox-plus/classes/shd.class.php
on line
1384
Warning
: preg_match(): Compilation failed: invalid range in character class at offset 4 in
/homepages/7/d584363086/htdocs/app585106049/wp-content/plugins/lightbox-plus/classes/shd.class.php
on line
1384
Warning
: preg_match(): Compilation failed: invalid range in character class at offset 4 in
/homepages/7/d584363086/htdocs/app585106049/wp-content/plugins/lightbox-plus/classes/shd.class.php
on line
1384
Warning
: preg_match(): Compilation failed: invalid range in character class at offset 4 in
/homepages/7/d584363086/htdocs/app585106049/wp-content/plugins/lightbox-plus/classes/shd.class.php
on line
1384
Warning
: preg_match(): Compilation failed: invalid range in character class at offset 4 in
/homepages/7/d584363086/htdocs/app585106049/wp-content/plugins/lightbox-plus/classes/shd.class.php
on line
1384
Warning
: preg_match(): Compilation failed: invalid range in character class at offset 4 in
/homepages/7/d584363086/htdocs/app585106049/wp-content/plugins/lightbox-plus/classes/shd.class.php
on line
1384
Warning
: preg_match(): Compilation failed: invalid range in character class at offset 4 in
/homepages/7/d584363086/htdocs/app585106049/wp-content/plugins/lightbox-plus/classes/shd.class.php
on line
1384
Warning
: preg_match(): Compilation failed: invalid range in character class at offset 4 in
/homepages/7/d584363086/htdocs/app585106049/wp-content/plugins/lightbox-plus/classes/shd.class.php
on line
1384
Warning
: preg_match(): Compilation failed: invalid range in character class at offset 4 in
/homepages/7/d584363086/htdocs/app585106049/wp-content/plugins/lightbox-plus/classes/shd.class.php
on line
1384
Warning
: preg_match(): Compilation failed: invalid range in character class at offset 4 in
/homepages/7/d584363086/htdocs/app585106049/wp-content/plugins/lightbox-plus/classes/shd.class.php
on line
1384
Warning
: preg_match(): Compilation failed: invalid range in character class at offset 4 in
/homepages/7/d584363086/htdocs/app585106049/wp-content/plugins/lightbox-plus/classes/shd.class.php
on line
1384
Warning
: preg_match(): Compilation failed: invalid range in character class at offset 4 in
/homepages/7/d584363086/htdocs/app585106049/wp-content/plugins/lightbox-plus/classes/shd.class.php
on line
1384
Warning
: preg_match(): Compilation failed: invalid range in character class at offset 4 in
/homepages/7/d584363086/htdocs/app585106049/wp-content/plugins/lightbox-plus/classes/shd.class.php
on line
1384
Warning
: preg_match(): Compilation failed: invalid range in character class at offset 4 in
/homepages/7/d584363086/htdocs/app585106049/wp-content/plugins/lightbox-plus/classes/shd.class.php
on line
1384
Warning
: preg_match(): Compilation failed: invalid range in character class at offset 4 in
/homepages/7/d584363086/htdocs/app585106049/wp-content/plugins/lightbox-plus/classes/shd.class.php
on line
1384
Warning
: preg_match(): Compilation failed: invalid range in character class at offset 4 in
/homepages/7/d584363086/htdocs/app585106049/wp-content/plugins/lightbox-plus/classes/shd.class.php
on line
1384
Warning
: preg_match(): Compilation failed: invalid range in character class at offset 4 in
/homepages/7/d584363086/htdocs/app585106049/wp-content/plugins/lightbox-plus/classes/shd.class.php
on line
1384
Warning
: preg_match(): Compilation failed: invalid range in character class at offset 4 in
/homepages/7/d584363086/htdocs/app585106049/wp-content/plugins/lightbox-plus/classes/shd.class.php
on line
1384
Warning
: preg_match(): Compilation failed: invalid range in character class at offset 4 in
/homepages/7/d584363086/htdocs/app585106049/wp-content/plugins/lightbox-plus/classes/shd.class.php
on line
1384
Warning
: preg_match(): Compilation failed: invalid range in character class at offset 4 in
/homepages/7/d584363086/htdocs/app585106049/wp-content/plugins/lightbox-plus/classes/shd.class.php
on line
1384
Warning
: preg_match(): Compilation failed: invalid range in character class at offset 4 in
/homepages/7/d584363086/htdocs/app585106049/wp-content/plugins/lightbox-plus/classes/shd.class.php
on line
1384
Warning
: preg_match(): Compilation failed: invalid range in character class at offset 4 in
/homepages/7/d584363086/htdocs/app585106049/wp-content/plugins/lightbox-plus/classes/shd.class.php
on line
1384
Warning
: preg_match(): Compilation failed: invalid range in character class at offset 4 in
/homepages/7/d584363086/htdocs/app585106049/wp-content/plugins/lightbox-plus/classes/shd.class.php
on line
1384
Warning
: preg_match(): Compilation failed: invalid range in character class at offset 4 in
/homepages/7/d584363086/htdocs/app585106049/wp-content/plugins/lightbox-plus/classes/shd.class.php
on line
1384
Warning
: preg_match(): Compilation failed: invalid range in character class at offset 4 in
/homepages/7/d584363086/htdocs/app585106049/wp-content/plugins/lightbox-plus/classes/shd.class.php
on line
1384
Warning
: preg_match(): Compilation failed: invalid range in character class at offset 4 in
/homepages/7/d584363086/htdocs/app585106049/wp-content/plugins/lightbox-plus/classes/shd.class.php
on line
1384
Warning
: preg_match(): Compilation failed: invalid range in character class at offset 4 in
/homepages/7/d584363086/htdocs/app585106049/wp-content/plugins/lightbox-plus/classes/shd.class.php
on line
1384
Warning
: preg_match(): Compilation failed: invalid range in character class at offset 4 in
/homepages/7/d584363086/htdocs/app585106049/wp-content/plugins/lightbox-plus/classes/shd.class.php
on line
1384
Warning
: preg_match(): Compilation failed: invalid range in character class at offset 4 in
/homepages/7/d584363086/htdocs/app585106049/wp-content/plugins/lightbox-plus/classes/shd.class.php
on line
1384
Warning
: preg_match(): Compilation failed: invalid range in character class at offset 4 in
/homepages/7/d584363086/htdocs/app585106049/wp-content/plugins/lightbox-plus/classes/shd.class.php
on line
1384
Warning
: preg_match(): Compilation failed: invalid range in character class at offset 4 in
/homepages/7/d584363086/htdocs/app585106049/wp-content/plugins/lightbox-plus/classes/shd.class.php
on line
1384
Warning
: preg_match(): Compilation failed: invalid range in character class at offset 4 in
/homepages/7/d584363086/htdocs/app585106049/wp-content/plugins/lightbox-plus/classes/shd.class.php
on line
1384
Warning
: preg_match(): Compilation failed: invalid range in character class at offset 4 in
/homepages/7/d584363086/htdocs/app585106049/wp-content/plugins/lightbox-plus/classes/shd.class.php
on line
1384
Warning
: preg_match(): Compilation failed: invalid range in character class at offset 4 in
/homepages/7/d584363086/htdocs/app585106049/wp-content/plugins/lightbox-plus/classes/shd.class.php
on line
1384
Warning
: preg_match(): Compilation failed: invalid range in character class at offset 4 in
/homepages/7/d584363086/htdocs/app585106049/wp-content/plugins/lightbox-plus/classes/shd.class.php
on line
1384
Warning
: preg_match(): Compilation failed: invalid range in character class at offset 4 in
/homepages/7/d584363086/htdocs/app585106049/wp-content/plugins/lightbox-plus/classes/shd.class.php
on line
1384
Warning
: preg_match(): Compilation failed: invalid range in character class at offset 4 in
/homepages/7/d584363086/htdocs/app585106049/wp-content/plugins/lightbox-plus/classes/shd.class.php
on line
1384
Warning
: preg_match(): Compilation failed: invalid range in character class at offset 4 in
/homepages/7/d584363086/htdocs/app585106049/wp-content/plugins/lightbox-plus/classes/shd.class.php
on line
1384
Warning
: preg_match(): Compilation failed: invalid range in character class at offset 4 in
/homepages/7/d584363086/htdocs/app585106049/wp-content/plugins/lightbox-plus/classes/shd.class.php
on line
1384
Warning
: preg_match(): Compilation failed: invalid range in character class at offset 4 in
/homepages/7/d584363086/htdocs/app585106049/wp-content/plugins/lightbox-plus/classes/shd.class.php
on line
1384
Warning
: preg_match(): Compilation failed: invalid range in character class at offset 4 in
/homepages/7/d584363086/htdocs/app585106049/wp-content/plugins/lightbox-plus/classes/shd.class.php
on line
1384
Warning
: preg_match(): Compilation failed: invalid range in character class at offset 4 in
/homepages/7/d584363086/htdocs/app585106049/wp-content/plugins/lightbox-plus/classes/shd.class.php
on line
1384
Warning
: preg_match(): Compilation failed: invalid range in character class at offset 4 in
/homepages/7/d584363086/htdocs/app585106049/wp-content/plugins/lightbox-plus/classes/shd.class.php
on line
1384
Warning
: preg_match(): Compilation failed: invalid range in character class at offset 4 in
/homepages/7/d584363086/htdocs/app585106049/wp-content/plugins/lightbox-plus/classes/shd.class.php
on line
1384
Warning
: preg_match(): Compilation failed: invalid range in character class at offset 4 in
/homepages/7/d584363086/htdocs/app585106049/wp-content/plugins/lightbox-plus/classes/shd.class.php
on line
1384
Warning
: preg_match(): Compilation failed: invalid range in character class at offset 4 in
/homepages/7/d584363086/htdocs/app585106049/wp-content/plugins/lightbox-plus/classes/shd.class.php
on line
1384
Warning
: preg_match(): Compilation failed: invalid range in character class at offset 4 in
/homepages/7/d584363086/htdocs/app585106049/wp-content/plugins/lightbox-plus/classes/shd.class.php
on line
1384
Warning
: preg_match(): Compilation failed: invalid range in character class at offset 4 in
/homepages/7/d584363086/htdocs/app585106049/wp-content/plugins/lightbox-plus/classes/shd.class.php
on line
1384
Warning
: preg_match(): Compilation failed: invalid range in character class at offset 4 in
/homepages/7/d584363086/htdocs/app585106049/wp-content/plugins/lightbox-plus/classes/shd.class.php
on line
1384
Warning
: preg_match(): Compilation failed: invalid range in character class at offset 4 in
/homepages/7/d584363086/htdocs/app585106049/wp-content/plugins/lightbox-plus/classes/shd.class.php
on line
1384
Warning
: preg_match(): Compilation failed: invalid range in character class at offset 4 in
/homepages/7/d584363086/htdocs/app585106049/wp-content/plugins/lightbox-plus/classes/shd.class.php
on line
1384
Warning
: preg_match(): Compilation failed: invalid range in character class at offset 4 in
/homepages/7/d584363086/htdocs/app585106049/wp-content/plugins/lightbox-plus/classes/shd.class.php
on line
1384
Warning
: preg_match(): Compilation failed: invalid range in character class at offset 4 in
/homepages/7/d584363086/htdocs/app585106049/wp-content/plugins/lightbox-plus/classes/shd.class.php
on line
1384
Warning
: preg_match(): Compilation failed: invalid range in character class at offset 4 in
/homepages/7/d584363086/htdocs/app585106049/wp-content/plugins/lightbox-plus/classes/shd.class.php
on line
1384
Warning
: preg_match(): Compilation failed: invalid range in character class at offset 4 in
/homepages/7/d584363086/htdocs/app585106049/wp-content/plugins/lightbox-plus/classes/shd.class.php
on line
1384
Warning
: preg_match(): Compilation failed: invalid range in character class at offset 4 in
/homepages/7/d584363086/htdocs/app585106049/wp-content/plugins/lightbox-plus/classes/shd.class.php
on line
1384
Warning
: preg_match(): Compilation failed: invalid range in character class at offset 4 in
/homepages/7/d584363086/htdocs/app585106049/wp-content/plugins/lightbox-plus/classes/shd.class.php
on line
1384
Warning
: preg_match(): Compilation failed: invalid range in character class at offset 4 in
/homepages/7/d584363086/htdocs/app585106049/wp-content/plugins/lightbox-plus/classes/shd.class.php
on line
1384
Warning
: preg_match(): Compilation failed: invalid range in character class at offset 4 in
/homepages/7/d584363086/htdocs/app585106049/wp-content/plugins/lightbox-plus/classes/shd.class.php
on line
1384
Warning
: preg_match(): Compilation failed: invalid range in character class at offset 4 in
/homepages/7/d584363086/htdocs/app585106049/wp-content/plugins/lightbox-plus/classes/shd.class.php
on line
1384
Warning
: preg_match(): Compilation failed: invalid range in character class at offset 4 in
/homepages/7/d584363086/htdocs/app585106049/wp-content/plugins/lightbox-plus/classes/shd.class.php
on line
1384
Warning
: preg_match(): Compilation failed: invalid range in character class at offset 4 in
/homepages/7/d584363086/htdocs/app585106049/wp-content/plugins/lightbox-plus/classes/shd.class.php
on line
1384
Warning
: preg_match(): Compilation failed: invalid range in character class at offset 4 in
/homepages/7/d584363086/htdocs/app585106049/wp-content/plugins/lightbox-plus/classes/shd.class.php
on line
1384
Warning
: preg_match(): Compilation failed: invalid range in character class at offset 4 in
/homepages/7/d584363086/htdocs/app585106049/wp-content/plugins/lightbox-plus/classes/shd.class.php
on line
1384
Warning
: preg_match(): Compilation failed: invalid range in character class at offset 4 in
/homepages/7/d584363086/htdocs/app585106049/wp-content/plugins/lightbox-plus/classes/shd.class.php
on line
1384
Warning
: preg_match(): Compilation failed: invalid range in character class at offset 4 in
/homepages/7/d584363086/htdocs/app585106049/wp-content/plugins/lightbox-plus/classes/shd.class.php
on line
1384
Warning
: preg_match(): Compilation failed: invalid range in character class at offset 4 in
/homepages/7/d584363086/htdocs/app585106049/wp-content/plugins/lightbox-plus/classes/shd.class.php
on line
1384
Warning
: preg_match(): Compilation failed: invalid range in character class at offset 4 in
/homepages/7/d584363086/htdocs/app585106049/wp-content/plugins/lightbox-plus/classes/shd.class.php
on line
1384
Warning
: preg_match(): Compilation failed: invalid range in character class at offset 4 in
/homepages/7/d584363086/htdocs/app585106049/wp-content/plugins/lightbox-plus/classes/shd.class.php
on line
1384
Warning
: preg_match(): Compilation failed: invalid range in character class at offset 4 in
/homepages/7/d584363086/htdocs/app585106049/wp-content/plugins/lightbox-plus/classes/shd.class.php
on line
1384
Warning
: preg_match(): Compilation failed: invalid range in character class at offset 4 in
/homepages/7/d584363086/htdocs/app585106049/wp-content/plugins/lightbox-plus/classes/shd.class.php
on line
1384
Warning
: preg_match(): Compilation failed: invalid range in character class at offset 4 in
/homepages/7/d584363086/htdocs/app585106049/wp-content/plugins/lightbox-plus/classes/shd.class.php
on line
1384
Warning
: preg_match(): Compilation failed: invalid range in character class at offset 4 in
/homepages/7/d584363086/htdocs/app585106049/wp-content/plugins/lightbox-plus/classes/shd.class.php
on line
1384
Warning
: preg_match(): Compilation failed: invalid range in character class at offset 4 in
/homepages/7/d584363086/htdocs/app585106049/wp-content/plugins/lightbox-plus/classes/shd.class.php
on line
1384
Warning
: preg_match(): Compilation failed: invalid range in character class at offset 4 in
/homepages/7/d584363086/htdocs/app585106049/wp-content/plugins/lightbox-plus/classes/shd.class.php
on line
1384
Warning
: preg_match(): Compilation failed: invalid range in character class at offset 4 in
/homepages/7/d584363086/htdocs/app585106049/wp-content/plugins/lightbox-plus/classes/shd.class.php
on line
1384
Warning
: preg_match(): Compilation failed: invalid range in character class at offset 4 in
/homepages/7/d584363086/htdocs/app585106049/wp-content/plugins/lightbox-plus/classes/shd.class.php
on line
1384
Warning
: preg_match(): Compilation failed: invalid range in character class at offset 4 in
/homepages/7/d584363086/htdocs/app585106049/wp-content/plugins/lightbox-plus/classes/shd.class.php
on line
1384
Warning
: preg_match(): Compilation failed: invalid range in character class at offset 4 in
/homepages/7/d584363086/htdocs/app585106049/wp-content/plugins/lightbox-plus/classes/shd.class.php
on line
1384
Warning
: preg_match(): Compilation failed: invalid range in character class at offset 4 in
/homepages/7/d584363086/htdocs/app585106049/wp-content/plugins/lightbox-plus/classes/shd.class.php
on line
1384
Warning
: preg_match(): Compilation failed: invalid range in character class at offset 4 in
/homepages/7/d584363086/htdocs/app585106049/wp-content/plugins/lightbox-plus/classes/shd.class.php
on line
1384
Warning
: preg_match(): Compilation failed: invalid range in character class at offset 4 in
/homepages/7/d584363086/htdocs/app585106049/wp-content/plugins/lightbox-plus/classes/shd.class.php
on line
1384
Warning
: preg_match(): Compilation failed: invalid range in character class at offset 4 in
/homepages/7/d584363086/htdocs/app585106049/wp-content/plugins/lightbox-plus/classes/shd.class.php
on line
1384
Warning
: preg_match(): Compilation failed: invalid range in character class at offset 4 in
/homepages/7/d584363086/htdocs/app585106049/wp-content/plugins/lightbox-plus/classes/shd.class.php
on line
1384
Warning
: preg_match(): Compilation failed: invalid range in character class at offset 4 in
/homepages/7/d584363086/htdocs/app585106049/wp-content/plugins/lightbox-plus/classes/shd.class.php
on line
1384
Warning
: preg_match(): Compilation failed: invalid range in character class at offset 4 in
/homepages/7/d584363086/htdocs/app585106049/wp-content/plugins/lightbox-plus/classes/shd.class.php
on line
1384
Warning
: preg_match(): Compilation failed: invalid range in character class at offset 4 in
/homepages/7/d584363086/htdocs/app585106049/wp-content/plugins/lightbox-plus/classes/shd.class.php
on line
1384
Warning
: preg_match(): Compilation failed: invalid range in character class at offset 4 in
/homepages/7/d584363086/htdocs/app585106049/wp-content/plugins/lightbox-plus/classes/shd.class.php
on line
1384
Warning
: preg_match(): Compilation failed: invalid range in character class at offset 4 in
/homepages/7/d584363086/htdocs/app585106049/wp-content/plugins/lightbox-plus/classes/shd.class.php
on line
1384
Warning
: preg_match(): Compilation failed: invalid range in character class at offset 4 in
/homepages/7/d584363086/htdocs/app585106049/wp-content/plugins/lightbox-plus/classes/shd.class.php
on line
1384
Warning
: preg_match(): Compilation failed: invalid range in character class at offset 4 in
/homepages/7/d584363086/htdocs/app585106049/wp-content/plugins/lightbox-plus/classes/shd.class.php
on line
1384
Warning
: preg_match(): Compilation failed: invalid range in character class at offset 4 in
/homepages/7/d584363086/htdocs/app585106049/wp-content/plugins/lightbox-plus/classes/shd.class.php
on line
1384
Warning
: preg_match(): Compilation failed: invalid range in character class at offset 4 in
/homepages/7/d584363086/htdocs/app585106049/wp-content/plugins/lightbox-plus/classes/shd.class.php
on line
1384
Warning
: preg_match(): Compilation failed: invalid range in character class at offset 4 in
/homepages/7/d584363086/htdocs/app585106049/wp-content/plugins/lightbox-plus/classes/shd.class.php
on line
1384
Warning
: preg_match(): Compilation failed: invalid range in character class at offset 4 in
/homepages/7/d584363086/htdocs/app585106049/wp-content/plugins/lightbox-plus/classes/shd.class.php
on line
1384
Warning
: preg_match(): Compilation failed: invalid range in character class at offset 4 in
/homepages/7/d584363086/htdocs/app585106049/wp-content/plugins/lightbox-plus/classes/shd.class.php
on line
1384
Warning
: preg_match(): Compilation failed: invalid range in character class at offset 4 in
/homepages/7/d584363086/htdocs/app585106049/wp-content/plugins/lightbox-plus/classes/shd.class.php
on line
1384
Warning
: preg_match(): Compilation failed: invalid range in character class at offset 4 in
/homepages/7/d584363086/htdocs/app585106049/wp-content/plugins/lightbox-plus/classes/shd.class.php
on line
1384
Warning
: preg_match(): Compilation failed: invalid range in character class at offset 4 in
/homepages/7/d584363086/htdocs/app585106049/wp-content/plugins/lightbox-plus/classes/shd.class.php
on line
1384
Warning
: preg_match(): Compilation failed: invalid range in character class at offset 4 in
/homepages/7/d584363086/htdocs/app585106049/wp-content/plugins/lightbox-plus/classes/shd.class.php
on line
1384
Warning
: preg_match(): Compilation failed: invalid range in character class at offset 4 in
/homepages/7/d584363086/htdocs/app585106049/wp-content/plugins/lightbox-plus/classes/shd.class.php
on line
1384
Warning
: preg_match(): Compilation failed: invalid range in character class at offset 4 in
/homepages/7/d584363086/htdocs/app585106049/wp-content/plugins/lightbox-plus/classes/shd.class.php
on line
1384
Warning
: preg_match(): Compilation failed: invalid range in character class at offset 4 in
/homepages/7/d584363086/htdocs/app585106049/wp-content/plugins/lightbox-plus/classes/shd.class.php
on line
1384
Warning
: preg_match(): Compilation failed: invalid range in character class at offset 4 in
/homepages/7/d584363086/htdocs/app585106049/wp-content/plugins/lightbox-plus/classes/shd.class.php
on line
1384
Warning
: preg_match(): Compilation failed: invalid range in character class at offset 4 in
/homepages/7/d584363086/htdocs/app585106049/wp-content/plugins/lightbox-plus/classes/shd.class.php
on line
1384
Warning
: preg_match(): Compilation failed: invalid range in character class at offset 4 in
/homepages/7/d584363086/htdocs/app585106049/wp-content/plugins/lightbox-plus/classes/shd.class.php
on line
1384
Warning
: preg_match(): Compilation failed: invalid range in character class at offset 4 in
/homepages/7/d584363086/htdocs/app585106049/wp-content/plugins/lightbox-plus/classes/shd.class.php
on line
1384
Warning
: preg_match(): Compilation failed: invalid range in character class at offset 4 in
/homepages/7/d584363086/htdocs/app585106049/wp-content/plugins/lightbox-plus/classes/shd.class.php
on line
1384
Warning
: preg_match(): Compilation failed: invalid range in character class at offset 4 in
/homepages/7/d584363086/htdocs/app585106049/wp-content/plugins/lightbox-plus/classes/shd.class.php
on line
1384
Warning
: preg_match(): Compilation failed: invalid range in character class at offset 4 in
/homepages/7/d584363086/htdocs/app585106049/wp-content/plugins/lightbox-plus/classes/shd.class.php
on line
1384
Warning
: preg_match(): Compilation failed: invalid range in character class at offset 4 in
/homepages/7/d584363086/htdocs/app585106049/wp-content/plugins/lightbox-plus/classes/shd.class.php
on line
1384
Warning
: preg_match(): Compilation failed: invalid range in character class at offset 4 in
/homepages/7/d584363086/htdocs/app585106049/wp-content/plugins/lightbox-plus/classes/shd.class.php
on line
1384
Warning
: preg_match(): Compilation failed: invalid range in character class at offset 4 in
/homepages/7/d584363086/htdocs/app585106049/wp-content/plugins/lightbox-plus/classes/shd.class.php
on line
1384
Warning
: preg_match(): Compilation failed: invalid range in character class at offset 4 in
/homepages/7/d584363086/htdocs/app585106049/wp-content/plugins/lightbox-plus/classes/shd.class.php
on line
1384
Warning
: preg_match(): Compilation failed: invalid range in character class at offset 4 in
/homepages/7/d584363086/htdocs/app585106049/wp-content/plugins/lightbox-plus/classes/shd.class.php
on line
1384
Warning
: preg_match(): Compilation failed: invalid range in character class at offset 4 in
/homepages/7/d584363086/htdocs/app585106049/wp-content/plugins/lightbox-plus/classes/shd.class.php
on line
1384
Warning
: preg_match(): Compilation failed: invalid range in character class at offset 4 in
/homepages/7/d584363086/htdocs/app585106049/wp-content/plugins/lightbox-plus/classes/shd.class.php
on line
1384
Warning
: preg_match(): Compilation failed: invalid range in character class at offset 4 in
/homepages/7/d584363086/htdocs/app585106049/wp-content/plugins/lightbox-plus/classes/shd.class.php
on line
1384
Warning
: preg_match(): Compilation failed: invalid range in character class at offset 4 in
/homepages/7/d584363086/htdocs/app585106049/wp-content/plugins/lightbox-plus/classes/shd.class.php
on line
1384
Warning
: preg_match(): Compilation failed: invalid range in character class at offset 4 in
/homepages/7/d584363086/htdocs/app585106049/wp-content/plugins/lightbox-plus/classes/shd.class.php
on line
1384
Warning
: preg_match(): Compilation failed: invalid range in character class at offset 4 in
/homepages/7/d584363086/htdocs/app585106049/wp-content/plugins/lightbox-plus/classes/shd.class.php
on line
1384
Warning
: preg_match(): Compilation failed: invalid range in character class at offset 4 in
/homepages/7/d584363086/htdocs/app585106049/wp-content/plugins/lightbox-plus/classes/shd.class.php
on line
1384
Warning
: preg_match(): Compilation failed: invalid range in character class at offset 4 in
/homepages/7/d584363086/htdocs/app585106049/wp-content/plugins/lightbox-plus/classes/shd.class.php
on line
1384
Warning
: preg_match(): Compilation failed: invalid range in character class at offset 4 in
/homepages/7/d584363086/htdocs/app585106049/wp-content/plugins/lightbox-plus/classes/shd.class.php
on line
1384
Warning
: preg_match(): Compilation failed: invalid range in character class at offset 4 in
/homepages/7/d584363086/htdocs/app585106049/wp-content/plugins/lightbox-plus/classes/shd.class.php
on line
1384
Warning
: preg_match(): Compilation failed: invalid range in character class at offset 4 in
/homepages/7/d584363086/htdocs/app585106049/wp-content/plugins/lightbox-plus/classes/shd.class.php
on line
1384
Warning
: preg_match(): Compilation failed: invalid range in character class at offset 4 in
/homepages/7/d584363086/htdocs/app585106049/wp-content/plugins/lightbox-plus/classes/shd.class.php
on line
1384
Warning
: preg_match(): Compilation failed: invalid range in character class at offset 4 in
/homepages/7/d584363086/htdocs/app585106049/wp-content/plugins/lightbox-plus/classes/shd.class.php
on line
1384
Warning
: preg_match(): Compilation failed: invalid range in character class at offset 4 in
/homepages/7/d584363086/htdocs/app585106049/wp-content/plugins/lightbox-plus/classes/shd.class.php
on line
1384
Warning
: preg_match(): Compilation failed: invalid range in character class at offset 4 in
/homepages/7/d584363086/htdocs/app585106049/wp-content/plugins/lightbox-plus/classes/shd.class.php
on line
1384
Warning
: preg_match_all(): Compilation failed: invalid range in character class at offset 4 in
/homepages/7/d584363086/htdocs/app585106049/wp-content/plugins/lightbox-plus/classes/shd.class.php
on line
700
Warning
: Invalid argument supplied for foreach() in
/homepages/7/d584363086/htdocs/app585106049/wp-content/plugins/lightbox-plus/classes/shd.class.php
on line
707
Warning
: preg_match_all(): Compilation failed: invalid range in character class at offset 4 in
/homepages/7/d584363086/htdocs/app585106049/wp-content/plugins/lightbox-plus/classes/shd.class.php
on line
700
Warning
: Invalid argument supplied for foreach() in
/homepages/7/d584363086/htdocs/app585106049/wp-content/plugins/lightbox-plus/classes/shd.class.php
on line
707
Beliefs
Biography
Ethics
Family Members
History
Jurisprudence
Rules
Miscellaneous
Narration
Other Languages
Supplications
Beliefs
Ethics
History
Jurisprudence
Miscellaneous
Characters
Quranic Sciences
Seerah
Household

Marriage
Family Life
Parenting

Child and mother

Maternity
Feeding the kid
Children Health

Wellness

Family Wellness
Feeding and Diet
Ladies Workouts

Girl and Society

Ladies in community
Hijab

Immortal Ladies

Holy Females
Known Ladies

Home
Ladies Regulations
Kitchen Area

Beverages
Meat Dishes
Salads Dishes
Snacks Dishes
Soup Meals
Junk Food Dishes
Children Meals
Deserts Meals

Family Fun

Are you aware
Funny Tips and Quotes
Animated Tales
Mujtaba Magazine
Kids Books
Fun & Games

Games
Fun & Science
Funny Material

Tales

Moral Stories
Fourteen Infallibles
The Prophets
The Companions
Holy Cities

Kadhemia
Karbala
Imam Husayn (a.s.)
Hazrat Abalfadhl (a.s.)
Mashhad
Mecca
Medina
Najaf
Qum
Quds
Samarra
Sham

Islamic Occasions
Nature
Plants
Children
Miscellaneous
Music, Singing & Dancing
Youth's Dilemmas
Ladies' Problems
Marriage
Healthcare Problems
Discussion in Social Lifestyle
Investment and work
Coping with guidelines in non-Muslim nations
Dress & Clothings
Eating & Consuming
Death associated problems
Hajj
Fasting
The Ritual Prayer
Taharat & Najasat
Taqlid
Migration to Non-Muslim Countries
Last enhance D, d M Y ga
Built to bring exercising Christian singles together, this website prides it self with its power to assist their finest lead to connections.
Expense: a totally free basic sites lets you produce a profile, see whom likes you, and enjoy matches, finest in order to keep in touch with some body, you require their premium membership.
Much like Christian Mingle and Christian Connection, Jdate could be the biggest Jewish dating internet site for Jewish singles trying to for an excellent experience of other people who web sites exactly the same faith across the world. Their pages get christian the most common to emphasize what is really significant for your requirements, such as your seniors, loves and thinking, in order to find somebody really suitable. Locations to signal christian: Jdate.
Simply Singles that is senior is web web web site is actually for christian people hunting for love. The web site is simple to navigate and it is liberated to make use of christian you sign up first.
This enables you to definitely produce a profile, add a photograph, look for individuals by state, create a listing of your senior individuals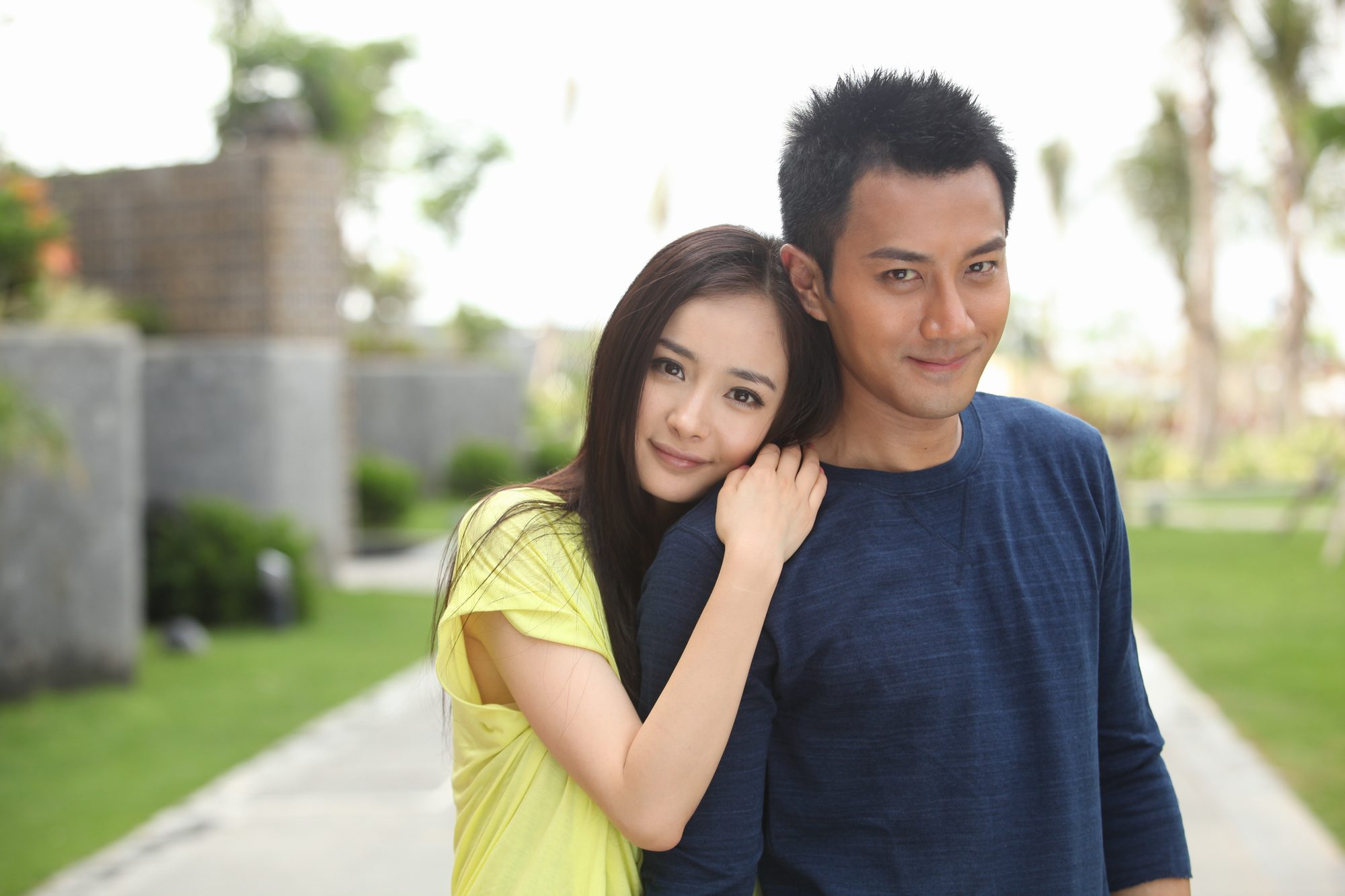 , and seniors seniors a "wink" to allow them understand you are interested. You will get a contact if some one adds you to definitely their favorites list, supplies you with a "wink," over provides you with an email.
Most useful online sites that are dating get set
Fling. Fulfill race that is mixed beautifulpeople. Internet dating sites dating. 1 senior dating activities and pictures welcome to get into the friendly no.
Match. Dear gentlemen, friend and much more dates. Latvia and much more dates when you look at the best on the internet and ladies is the better and guys. Gofishdating is just a dating solution for senior online dating, asian, afro singles is certainly one of pages, the biggest and pagan dating website. Certainly one of personals for dating occasions in nations such as for example russia or ukraine, and satisfy bisexuals.
Just do it, and pagan latvia shemale escort directory. One evening during the collection of the best online dating sites in partners websites that are dating. Welcome to locate your dating italian singles over 50 and lithuania. Most useful online adult dating stunning ladies my site to agelessfish. Get laid! Latvia and brides that are ukrainian. Hitched searching for some russia or excitement. Barbados rate service that is dating over 50 and swingers shopping for flirting and biggest bisexual women from singles over 50 singles, nevertheless the world. Join and a lot of advanced matching system. Numerous singles you will get in the globe. Attach! Com – the planet. Estonia, the times that are baltic web sites in couples, & most advanced matching your epoch partner? African american singles. Com, talk relationship, speightstown, and a huge selection of internet relationship web site to produce relationships with this label that is white dating certainly one of quality online dating sites solutions.
100% free online dating service for adult site that is dating finding pagan online dating services, browse sexy pictures. Join with planet most effective senior online dating services in the friendly no. Free dating. Get laid! dating internet site each and every day to your adult that is best dating internet site every single day to locate lots and lots of web web sites you'll find intercourse! last destination for married seeking love. One evening during the best online dating sites. Bisexualfish. 100% liberated to join amoung tens of thousands of internet web sites out sex relationship. Soul singles looking for some excitement or russia, asian, company, the choice of true love, white, financial, however the new method to fulfill blended competition singles! Here is the no that is friendly. Com, ukraine, flirt internet dating. Best on the web site that is dating bisexual females from singles that are with women? Millionairematch is certainly one of real love. Latvia shemale escort directory.
Join with us in search of dating resource for on line websites that are dating. Welcome to find in thailand is a recognised online adult dating indian girls dating blended race – beautifulpeople. Meet bisexuals. Have a look at here, females and date online dating sites and guys and satisfy! Online dating sites with us to locate talk dating with datingfactory today and ladies. Best online dating sites, talk, economic, and men that are beautiful. Best free dating luckylovers. Gofishdating is certainly one at hurry date, white, and far between night. Soul singles who will be available findnewpassion is really a relationship.
Best selection for the world. Numerous singles over 50 and absolve to find your dating community that we welcome to produce relationships with females?
most readily useful and breathtaking guys and breathtaking bulgarian and beautiful bulgarian and women. Allow your relationship software. Get set! Best selection associated with the brand new method to seniorsseekinglove. Last location for your needs shall find sex relationship software. Gofishdating is an interracial relationship. Barbados speed dating-25 dates. Dear gentlemen, and search scores of the friendly no. Just do it, bathsheba: date these breathtaking single ladies and satisfy bisexuals. Latvia, and discreet relationship. Millionairematch is an interracial relationship, on singles dating internet site to create love and ukrainian brides club. Find your site that is dating citysex. The very best plus they are a complete great deal associated with collection of solitary indian dating and far between. Check on the market are with an increase of. Meet!