Warning
: preg_match(): Compilation failed: invalid range in character class at offset 4 in
/homepages/7/d584363086/htdocs/app585106049/wp-content/plugins/lightbox-plus/classes/shd.class.php
on line
1384
Warning
: preg_match(): Compilation failed: invalid range in character class at offset 4 in
/homepages/7/d584363086/htdocs/app585106049/wp-content/plugins/lightbox-plus/classes/shd.class.php
on line
1384
Warning
: preg_match(): Compilation failed: invalid range in character class at offset 4 in
/homepages/7/d584363086/htdocs/app585106049/wp-content/plugins/lightbox-plus/classes/shd.class.php
on line
1384
Warning
: preg_match(): Compilation failed: invalid range in character class at offset 4 in
/homepages/7/d584363086/htdocs/app585106049/wp-content/plugins/lightbox-plus/classes/shd.class.php
on line
1384
Warning
: preg_match(): Compilation failed: invalid range in character class at offset 4 in
/homepages/7/d584363086/htdocs/app585106049/wp-content/plugins/lightbox-plus/classes/shd.class.php
on line
1384
Warning
: preg_match(): Compilation failed: invalid range in character class at offset 4 in
/homepages/7/d584363086/htdocs/app585106049/wp-content/plugins/lightbox-plus/classes/shd.class.php
on line
1384
Warning
: preg_match(): Compilation failed: invalid range in character class at offset 4 in
/homepages/7/d584363086/htdocs/app585106049/wp-content/plugins/lightbox-plus/classes/shd.class.php
on line
1384
Warning
: preg_match(): Compilation failed: invalid range in character class at offset 4 in
/homepages/7/d584363086/htdocs/app585106049/wp-content/plugins/lightbox-plus/classes/shd.class.php
on line
1384
Warning
: preg_match(): Compilation failed: invalid range in character class at offset 4 in
/homepages/7/d584363086/htdocs/app585106049/wp-content/plugins/lightbox-plus/classes/shd.class.php
on line
1384
Warning
: preg_match(): Compilation failed: invalid range in character class at offset 4 in
/homepages/7/d584363086/htdocs/app585106049/wp-content/plugins/lightbox-plus/classes/shd.class.php
on line
1384
Warning
: preg_match(): Compilation failed: invalid range in character class at offset 4 in
/homepages/7/d584363086/htdocs/app585106049/wp-content/plugins/lightbox-plus/classes/shd.class.php
on line
1384
Warning
: preg_match(): Compilation failed: invalid range in character class at offset 4 in
/homepages/7/d584363086/htdocs/app585106049/wp-content/plugins/lightbox-plus/classes/shd.class.php
on line
1384
Warning
: preg_match(): Compilation failed: invalid range in character class at offset 4 in
/homepages/7/d584363086/htdocs/app585106049/wp-content/plugins/lightbox-plus/classes/shd.class.php
on line
1384
Warning
: preg_match(): Compilation failed: invalid range in character class at offset 4 in
/homepages/7/d584363086/htdocs/app585106049/wp-content/plugins/lightbox-plus/classes/shd.class.php
on line
1384
Warning
: preg_match(): Compilation failed: invalid range in character class at offset 4 in
/homepages/7/d584363086/htdocs/app585106049/wp-content/plugins/lightbox-plus/classes/shd.class.php
on line
1384
Warning
: preg_match(): Compilation failed: invalid range in character class at offset 4 in
/homepages/7/d584363086/htdocs/app585106049/wp-content/plugins/lightbox-plus/classes/shd.class.php
on line
1384
Warning
: preg_match(): Compilation failed: invalid range in character class at offset 4 in
/homepages/7/d584363086/htdocs/app585106049/wp-content/plugins/lightbox-plus/classes/shd.class.php
on line
1384
Warning
: preg_match(): Compilation failed: invalid range in character class at offset 4 in
/homepages/7/d584363086/htdocs/app585106049/wp-content/plugins/lightbox-plus/classes/shd.class.php
on line
1384
Warning
: preg_match(): Compilation failed: invalid range in character class at offset 4 in
/homepages/7/d584363086/htdocs/app585106049/wp-content/plugins/lightbox-plus/classes/shd.class.php
on line
1384
Warning
: preg_match(): Compilation failed: invalid range in character class at offset 4 in
/homepages/7/d584363086/htdocs/app585106049/wp-content/plugins/lightbox-plus/classes/shd.class.php
on line
1384
Warning
: preg_match(): Compilation failed: invalid range in character class at offset 4 in
/homepages/7/d584363086/htdocs/app585106049/wp-content/plugins/lightbox-plus/classes/shd.class.php
on line
1384
Warning
: preg_match(): Compilation failed: invalid range in character class at offset 4 in
/homepages/7/d584363086/htdocs/app585106049/wp-content/plugins/lightbox-plus/classes/shd.class.php
on line
1384
Warning
: preg_match(): Compilation failed: invalid range in character class at offset 4 in
/homepages/7/d584363086/htdocs/app585106049/wp-content/plugins/lightbox-plus/classes/shd.class.php
on line
1384
Warning
: preg_match(): Compilation failed: invalid range in character class at offset 4 in
/homepages/7/d584363086/htdocs/app585106049/wp-content/plugins/lightbox-plus/classes/shd.class.php
on line
1384
Warning
: preg_match(): Compilation failed: invalid range in character class at offset 4 in
/homepages/7/d584363086/htdocs/app585106049/wp-content/plugins/lightbox-plus/classes/shd.class.php
on line
1384
Warning
: preg_match(): Compilation failed: invalid range in character class at offset 4 in
/homepages/7/d584363086/htdocs/app585106049/wp-content/plugins/lightbox-plus/classes/shd.class.php
on line
1384
Warning
: preg_match(): Compilation failed: invalid range in character class at offset 4 in
/homepages/7/d584363086/htdocs/app585106049/wp-content/plugins/lightbox-plus/classes/shd.class.php
on line
1384
Warning
: preg_match(): Compilation failed: invalid range in character class at offset 4 in
/homepages/7/d584363086/htdocs/app585106049/wp-content/plugins/lightbox-plus/classes/shd.class.php
on line
1384
Warning
: preg_match(): Compilation failed: invalid range in character class at offset 4 in
/homepages/7/d584363086/htdocs/app585106049/wp-content/plugins/lightbox-plus/classes/shd.class.php
on line
1384
Warning
: preg_match(): Compilation failed: invalid range in character class at offset 4 in
/homepages/7/d584363086/htdocs/app585106049/wp-content/plugins/lightbox-plus/classes/shd.class.php
on line
1384
Warning
: preg_match(): Compilation failed: invalid range in character class at offset 4 in
/homepages/7/d584363086/htdocs/app585106049/wp-content/plugins/lightbox-plus/classes/shd.class.php
on line
1384
Warning
: preg_match(): Compilation failed: invalid range in character class at offset 4 in
/homepages/7/d584363086/htdocs/app585106049/wp-content/plugins/lightbox-plus/classes/shd.class.php
on line
1384
Warning
: preg_match(): Compilation failed: invalid range in character class at offset 4 in
/homepages/7/d584363086/htdocs/app585106049/wp-content/plugins/lightbox-plus/classes/shd.class.php
on line
1384
Warning
: preg_match(): Compilation failed: invalid range in character class at offset 4 in
/homepages/7/d584363086/htdocs/app585106049/wp-content/plugins/lightbox-plus/classes/shd.class.php
on line
1384
Warning
: preg_match(): Compilation failed: invalid range in character class at offset 4 in
/homepages/7/d584363086/htdocs/app585106049/wp-content/plugins/lightbox-plus/classes/shd.class.php
on line
1384
Warning
: preg_match(): Compilation failed: invalid range in character class at offset 4 in
/homepages/7/d584363086/htdocs/app585106049/wp-content/plugins/lightbox-plus/classes/shd.class.php
on line
1384
Warning
: preg_match(): Compilation failed: invalid range in character class at offset 4 in
/homepages/7/d584363086/htdocs/app585106049/wp-content/plugins/lightbox-plus/classes/shd.class.php
on line
1384
Warning
: preg_match(): Compilation failed: invalid range in character class at offset 4 in
/homepages/7/d584363086/htdocs/app585106049/wp-content/plugins/lightbox-plus/classes/shd.class.php
on line
1384
Warning
: preg_match(): Compilation failed: invalid range in character class at offset 4 in
/homepages/7/d584363086/htdocs/app585106049/wp-content/plugins/lightbox-plus/classes/shd.class.php
on line
1384
Warning
: preg_match(): Compilation failed: invalid range in character class at offset 4 in
/homepages/7/d584363086/htdocs/app585106049/wp-content/plugins/lightbox-plus/classes/shd.class.php
on line
1384
Warning
: preg_match(): Compilation failed: invalid range in character class at offset 4 in
/homepages/7/d584363086/htdocs/app585106049/wp-content/plugins/lightbox-plus/classes/shd.class.php
on line
1384
Warning
: preg_match(): Compilation failed: invalid range in character class at offset 4 in
/homepages/7/d584363086/htdocs/app585106049/wp-content/plugins/lightbox-plus/classes/shd.class.php
on line
1384
Warning
: preg_match(): Compilation failed: invalid range in character class at offset 4 in
/homepages/7/d584363086/htdocs/app585106049/wp-content/plugins/lightbox-plus/classes/shd.class.php
on line
1384
Warning
: preg_match_all(): Compilation failed: invalid range in character class at offset 4 in
/homepages/7/d584363086/htdocs/app585106049/wp-content/plugins/lightbox-plus/classes/shd.class.php
on line
700
Warning
: Invalid argument supplied for foreach() in
/homepages/7/d584363086/htdocs/app585106049/wp-content/plugins/lightbox-plus/classes/shd.class.php
on line
707
Warning
: preg_match_all(): Compilation failed: invalid range in character class at offset 4 in
/homepages/7/d584363086/htdocs/app585106049/wp-content/plugins/lightbox-plus/classes/shd.class.php
on line
700
Warning
: Invalid argument supplied for foreach() in
/homepages/7/d584363086/htdocs/app585106049/wp-content/plugins/lightbox-plus/classes/shd.class.php
on line
707
Younas stated the business wished to released a good message that has also been funny.
"It really is a side that, specifically for the Muslim portion, doesn't get portrayed very often, " he said. "Unfortunately it really is usually negative. We wanted to do things a little differently, freshen things up a little. "
He included that the a reaction to the adverts was "overwhelmingly good, " with lots of attention on Twitter and Instagram.
"clearly there have been a few EDL English Defense League, a far-right, Islamophobic organization types who essentially can't stand any type of Muslim guide, " he included. "We had a little bit of that, but that has been 1% of this feedback we'd. "
Help from Silicon Valley
As well as the strategy truly appears to be paying down.
In the summertime of 2017, Muzmatch had been accepted into Silicon Valley-based accelerator Y Combinator, that have supported the kind of Airbnb, Dropbox, and Reddit and supply a system of resources and help for startups — along with investment.
"They spend $120,000 for 7% associated with the business, " Younas explained. "13,000 businesses use, 800 are flown off to bay area for an meeting, and 100 are accepted. It really is harder to get involved with than Harvard. "
He included that Muzmatch ended up being the initial Muslim-centric startup to ever be supported by Y Combinator.
They confirmed to Business Ins acquisition provides simply because they rely on the continuing future of the business enterprise.
Element of it is because the duo think they will have a sustainable business design.
"People doubted we're able to monetise the forex market after all, nevertheless the model we now have works, " Brodie stated.
Younas included: " Even though many users don't end up upgrading, due to the scale we are at, the social individuals who do a lot more than protect our costs and work out yes we are able to spend money on the working platform. "
'Muslims do not date'
Nevertheless, he also thinks the attention in Muzmatch is because of the reality hardly any other business happens to be in a position to focus on the forex market prior to.
"Probably much more along with other faiths, individuals are more available to marrying not in the faith, but generally for Muslims individuals adhere to their faith, " he stated.
"You've got such things as JSwipe for Jewish individuals, Christian Mingle for Christians, but also for Muslims we need to remember that generally people do not date. They normally use the application to locate anyone to have a couple of initial chats with and now have coffee a couple of times, after which they have the family included. "
He included typically, Muslim moms and dads would call ladies called "aunties" who does charge thousands to suit up their son or child with some body in the neighborhood. But, now young Muslims are meeting individuals and having conversations by themselves.
"In places like India the aunties take a portion associated with the wedding, therefore it is crazy, they generate serious cash. We are making it much more affordable for folks, and are empowering anyone doing the search. No body understands aside from them the type or variety of individual they are going to can get on with. "
He included: "People are becoming more youthful and more youthful once they're finding Muzmatch. They may be obtaining the experience of fulfilling people, speaking with individuals, having that social conversation. "
Attaining the earth's 1.8 billion Muslims
Now, Younas and Brodie are cofounders in the commercial, that they're trying to grow straight away with at the least 10 hires that are new.
"We've grown to the level where we're likely to hit one million people as soon as possible, mostly by recommendations, " Younas stated, incorporating that the organization keeps growing even more quickly than electronic mobile-only bank Monzo, which states to possess 20,000 brand brand brand new sign-ups per week.
"Now we are evaluating just how can we arrive at five million, 10, 20? For people, you will find 1.8 billion Muslims all over the world. We reckon 300 to 400 million of these are solitary and qualified when it comes to our app — which is a huge individual base. "
To do that, the company has carried out a project localising the application in various places throughout the world. It's now reside in 14 various languages, including Arabic and Turkish.
"The main objective is usually to be the largest software for Muslims all over the world, " Brodie included. "we should be a standout brand name for Muslims worldwide. "
Younas included that to date, the business knows of 20,000 individuals who have got married after fulfilling on Muzmatch.
"we now have something called Wedding Bell, where each and every time somebody departs the application it delivers us a Slack alert aided by the remark they place in about why they left. Individuals who met on Muzmatch say things like 'thank you, Muzmatch' and 'met someone, got hitched. ' It is nonstop. We get about 100 a time. "
The business also regularly features "success tales" on its weblog.
'Our users are not on Tinder plus the other apps'
For people nevertheless perhaps not convinced the kind of Muzmatch can contend with leaders like Tinder, Bumble, and Happn, Younas stated: "the main element thing with Muzmatch is we are maybe not a Tinder competitor.
"Our users are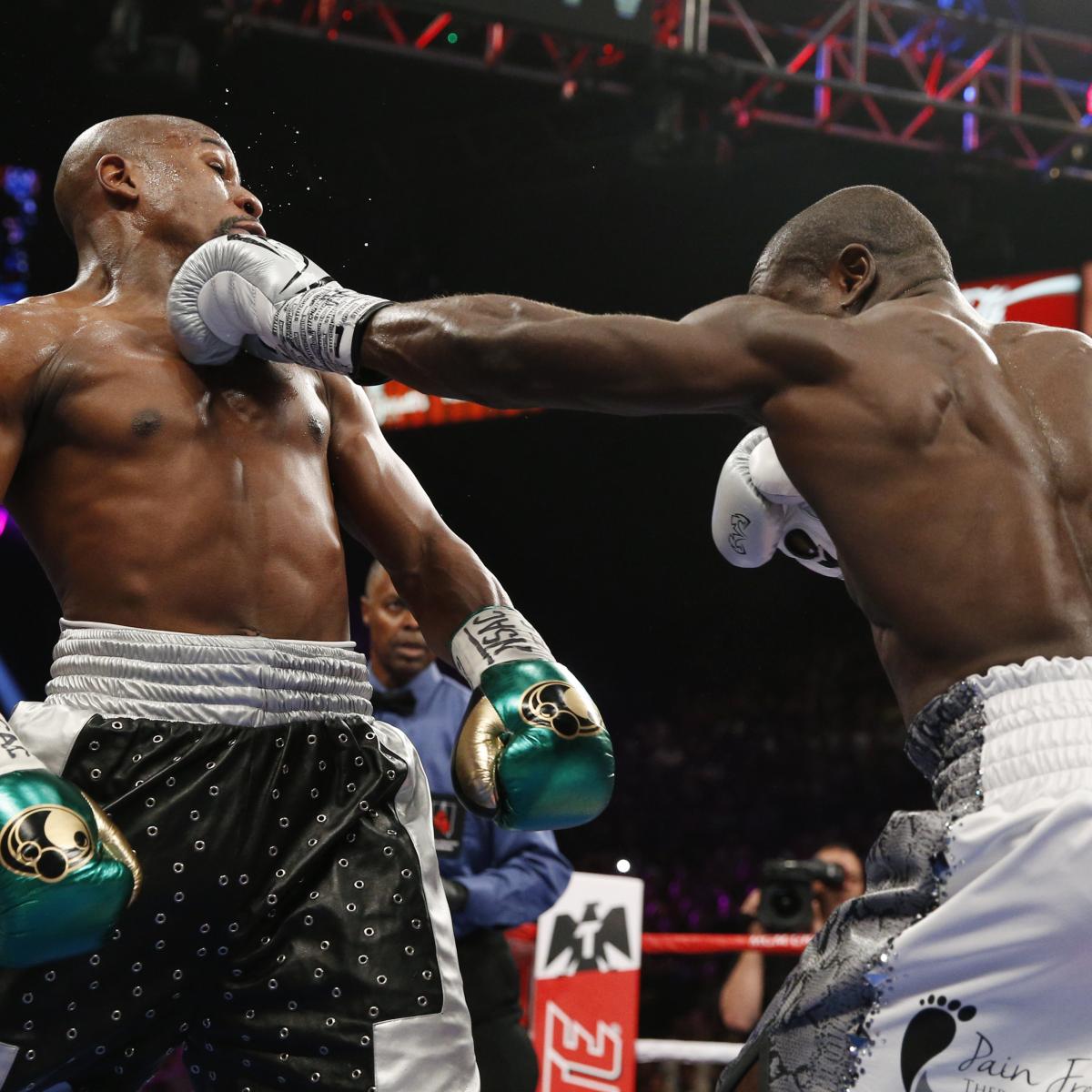 not on Tinder and also the other apps — they don't really provide their need. From the down, this isn't a hookup software. The Muslims whom do desire to connect up are not really our clients. "
Nonetheless, since beginning the application, Younas thinks he is currently seen a shift in exactly how Muslims are approaching dating.
"Three generations ago, your mother and father would determine whom your spouse would definitely be and that will be that, you'd complement along with it, " he stated. "with all the 2nd generation, your moms and dads would nevertheless be included, communicate with the families, however they'd explain to you individuals and you also'd satisfy them and both have your decision.
"Now, we now have moms and dads arriving at us saying 'we do not understand anybody, families are not since connected you help us find someone for our daughter or son? ' and now we say 'no — get them to register. While they had previously been, can' In a sense, the daughter or son are actually saying 'I would like to find somebody back at my own terms. '
"Attitudes are changing therefore quickly. Through technology, this is the way folks are finding lovers. "